The Best Choice for Your Active Family's Fun
The best choice for your Active Family's Fun
Playcious Vaughan welcomes you to enjoy our train ride. It is fitted with laser guns to shoot different moving targets on large LCD screens. While riding the train, you can challenge your friends and family members as to who acquires higher scores by shooting bigger targets on the LCD screens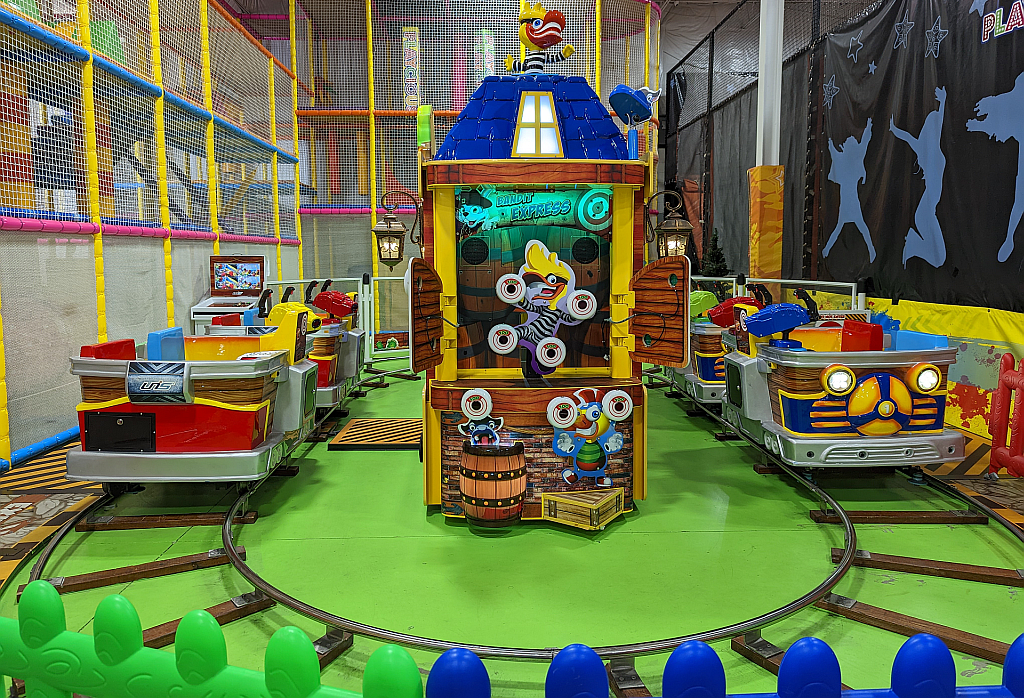 Playcious in Vaughan welcomes children below the age of 13 to come and enjoy our indoor trampolines. Our trampoline park is one of many attractions / activities Playcious has to offer. Combine your skills and creativity and jump away!
Looking for a challenge mixed with the thrill of being 14 feet off the ground?! Come to Playcious and climb up our wall climbing structures. We have two uniquely designed structures that are fun, colourful, thrilling and safe for everyone. Challenge your friends and family to a race to the top! Our structures are weighted for adults as well! Parents come and re-explore your youth and challenge your children to a race to the top. Join the fun and stay active!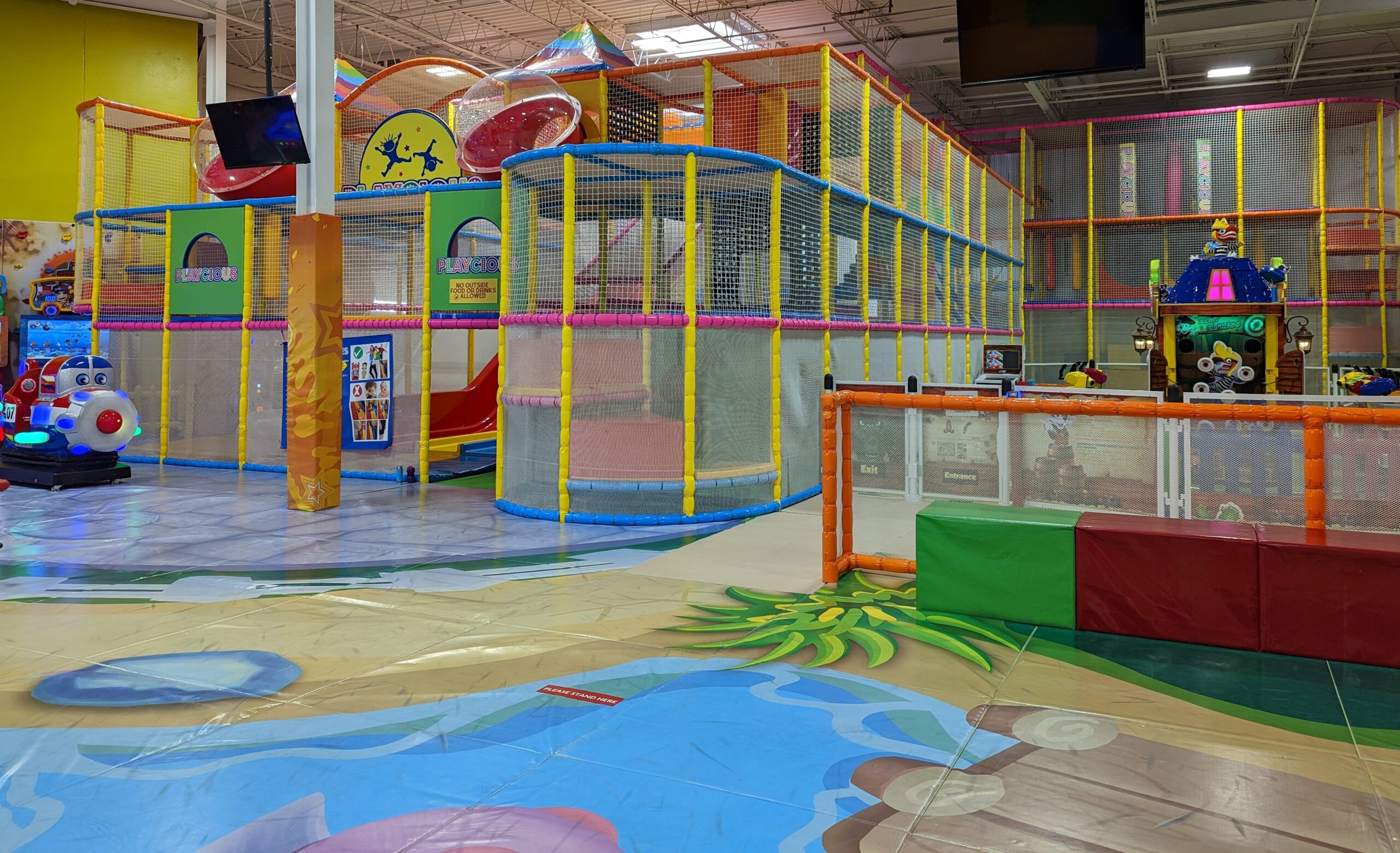 Playcious Vaughan jungle gym is uniquely designed with 4 storeys. It is filled with multiple interactive activities for children of all ages to enjoy! Our structure is built to meet the highest safety and quality standards and are weighted for adults as well. The jungle gym is equipped with multi colour, super fast slides and a tube slide for children to enjoy.
Our toddler area is filled with activities and interactive game s for young explorers to enjoy! The toddler play area is designed to create a safe and playful environment for children of ages less than 1 to 3 years. It is protected from the rest of the facility by a boundary wall.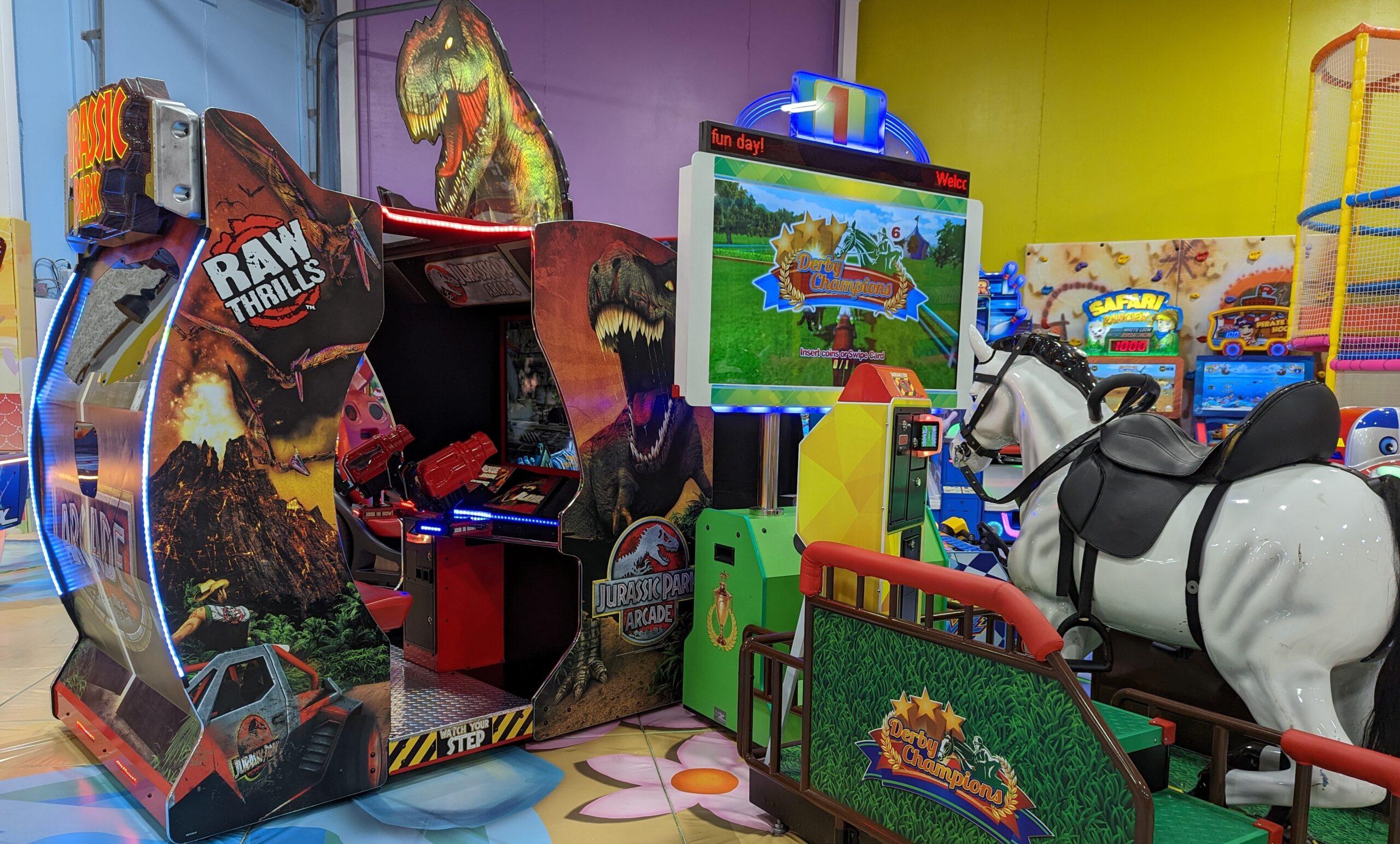 Ready for an adventure? Playcious has everything you want for a day of excitement under one roof, including our arcade. Come and explore a wide variety of arcade games and rides for children of all ages. Collect Playcious tickets to redeem prizes! Whether you want to shoot hoops, play some air hockey, race cars, practice your target skills or horse riding; we have something fun for everyone!
What Our Playcious Players Say About Us
Monica Colagiacomo
2023-09-15
I have visited Playcious Vaughan many times with my children and they have such a great time. Marianna at the front is an exceptional employee she was great with my kids. Answered any questions that I had and was extremely friendly. She made our visit a memorable one we will always return because of her.
Lindsay Kemble (LindsayMK)
2023-08-30
Great, large and clean playplace with good food and friendly, helpful staff!
Nickoya Walford
2023-08-29
Carried my nieces here and it was alot of fun Parking is limited
Great place for your kids birthday and having fun
I recently hosted my son's birthday party at Playcious playground. The service we received was perfect and the staff was extremely friendly.(especially dear Niama ) They provided us with a lot of help and assistance throughout the party. Playcious is well-maintained and clean, ensuring a safe environment for the children. The playground equipment is in excellent condition and offers a variety of activities. I highly recommend Playcious for hosting events or enjoying a fun-filled day.
Contact Us For Further Information
Just fill out the form with your contact detail and the queries you have we will get back to you as soon as possible.