"If your are looking for a PEREFECT GIFT that any child will love, we have what you need! Purchase your Playcious Gift Card today!"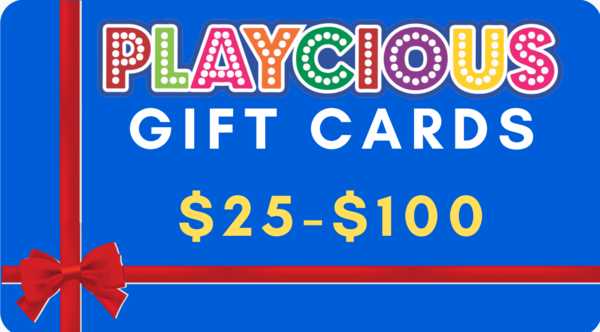 *Gift Card* can be used towards Playcious play passes, party / event (private and corporate) bookings, field trips and at cafe.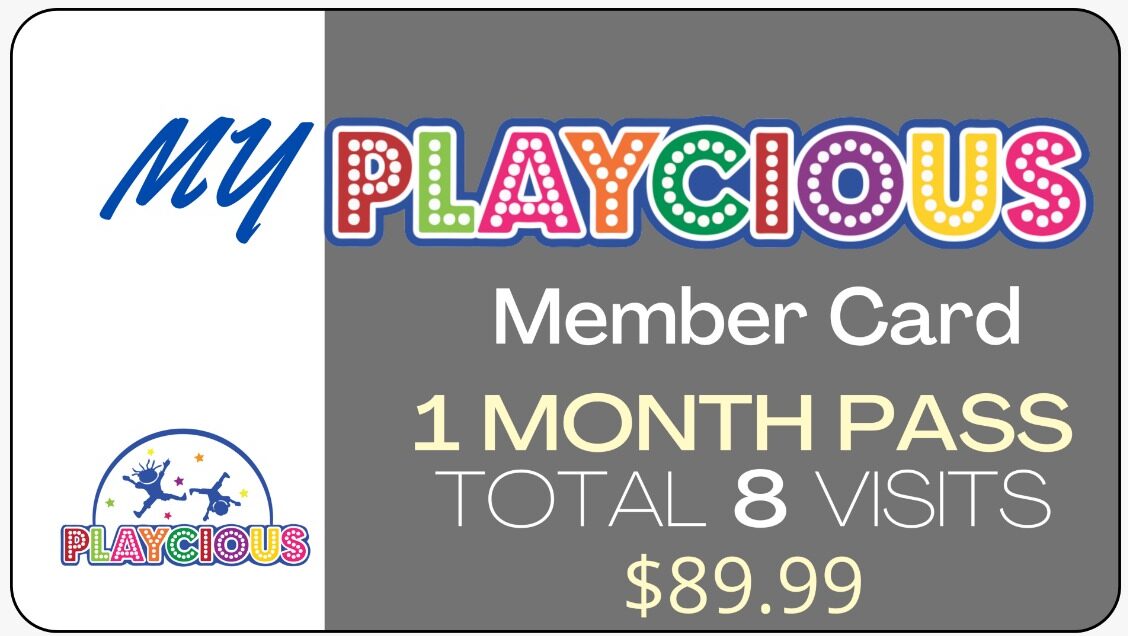 1 Month Pass** gets you 8 Visits to
Playcious for the Price of 5 Visits! You will Save $54 On each visit, you will enjoy 2- hours play along with: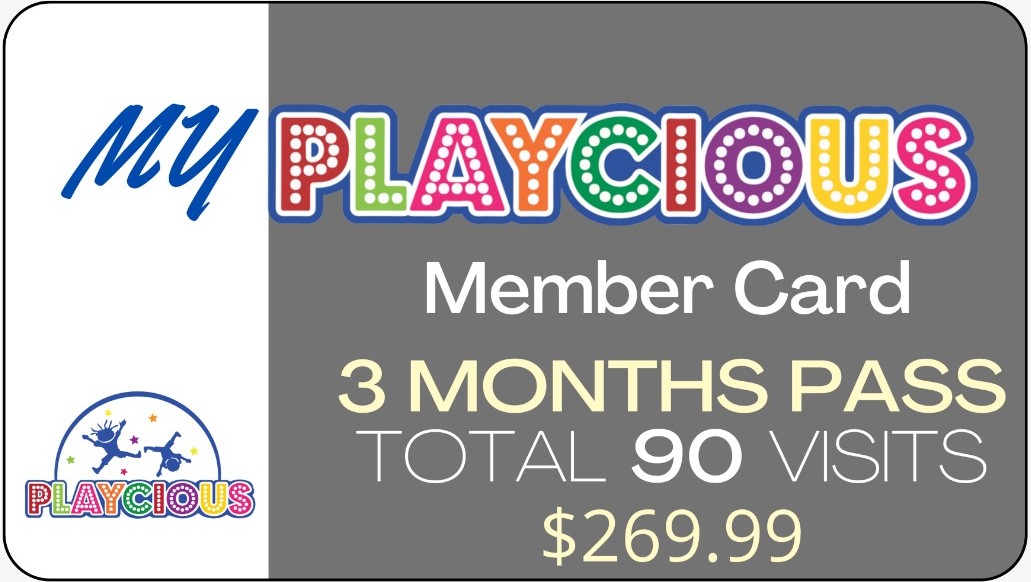 3 Months Pass** is the BEST DEAL
for Playcious Frequent Players!
Each visit will cost you $3.
On each visit, you will enjoy 2-hour play along with:
* Gift Cards & Member Cards are non-transferable, non-refundable, irreplaceable and cannot be exchanged for cash. We are not responsible if your Gift Card or Member Card is lost, stolen, destroyed or used without permission.
** Member Card holders, please note: there will be no entry in case of a PRIVATE EVENT or FULL CAPACITY. Please call us before you visit our facility